I recently bought the Galaxy Buds Live after watching the Galaxy Unpacked event. Not that the presentation was that good, just that I've been wanting a new pair of running earphones since the battery on my Bragi Dash deteriorated to about a 30 minute lifespan. For what it's worth, I still really like the Bragi Dash, but they've since pivoted to a software company.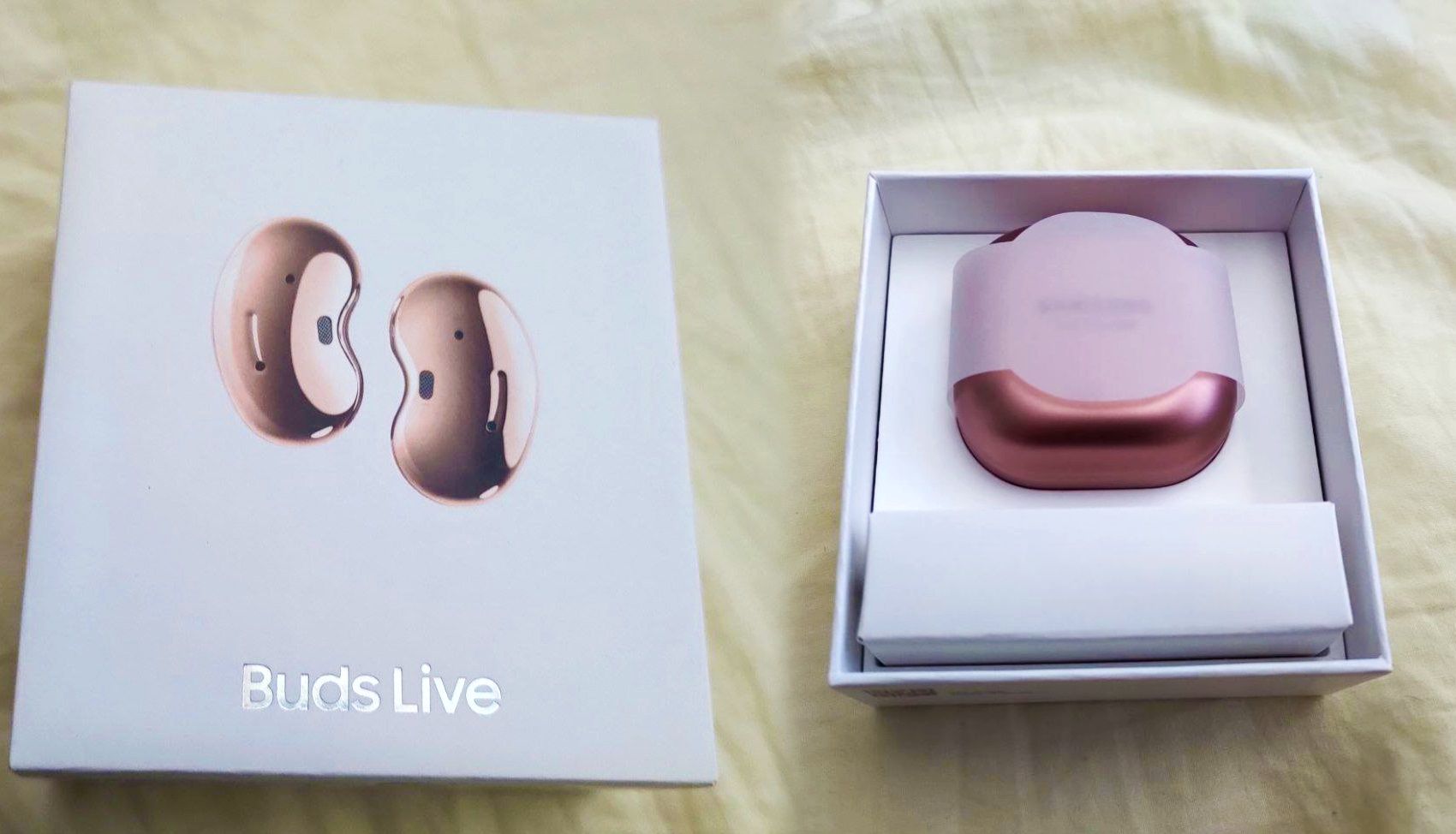 Here are the things that made my decision a pretty quick one.
It wasn't an in ear design - the in ear ones typically hurt my ear canal after a short while.
The price wasn't too high - I was expecting something like 250 - 300 when I saw the reveal
Reviews said that it stays in the ear well - almost all of my previous earphones would not stay in my ear if I went for a run.
I thought the kidney design was kind of cute
I've been wanting a new pair of earbuds for a while
Now that I've used the buds for a couple of days, there was one thing that stood out that I did not see mentioned in other reviews.
The Bad Bits
Controls
The controls are terrible.
For each side, you can tap once to play/pause, tap twice to go to the next track, tap thrice to go to the previous track. When you do so, the buds will beep once, twice, or thrice to let you know what it registered.
When you tap and hold, it can turn on and off the active noise cancellation. This function can be customised to either be active noise cancelling, voice command, or volume controls. But when you have the volume controls, it takes both sides, so  there is no way to have both the ANC and volume controls on the buds at the same time. I think this is a waste of controls too, since you could have the left and right sides do different things for the single, double and triple taps. But that's only the start of my gripe.
The next problem is that the controls fire at random. It's immensely difficult to get it to respond to single touches, let along double taps and triple taps. I'll be trying to go to a previous track, and it'll register all my triple taps as either single or double taps, effectively bringing me 5 tracks forward before I give up and pull my phone out to control it.
About half my taps don't even register, and when I do tap it, it takes about half a second to respond with a beep letting me know that it worked. So I'd look like an idiot poking my ear, and waiting, and poking my ear again, and waiting before giving up on the touch controls. There is a training screen on the app that helps you learn to tap it properly, but after messing with it for about 5 minutes, I still could not get the taps to respond consistently in real world use.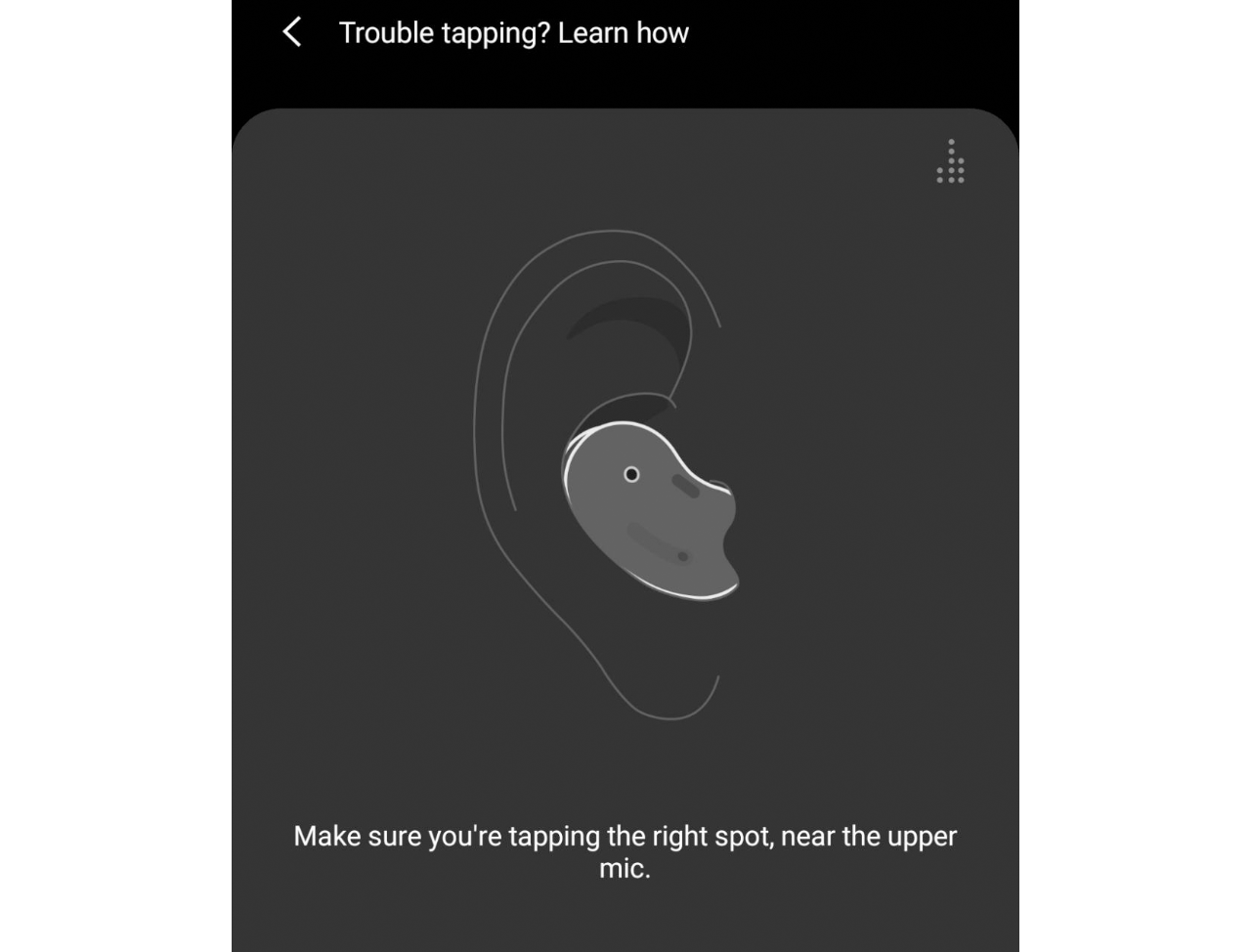 The volume control is also so slow to respond. You have to press and hold the right side or left side to go up or down in volume respectively. There are 16 steps and it takes one second to go each step. I guess this is great for fine control, but it also means you take a really long time to change the volume.
To top it all off, when I want to adjust the earbuds, it ends up registering taps and messing up my music playback.
After about one day of trying to get used to these new controls, I gave up and disabled the controls on the buds. For my case specifically, I have a Garmin smartwatch on my wrist at all times, so I can use the music controls on the watch, so disabling the bud controls was not that big a loss for me. But if you don't have that, and you're on a run or something, you can not depend on the buds to provide any form of music controls for you. There is also no way to turn on and off the ANC without the app, but I'll touch on that later on.
Other than the atrocious controls, there are a few other things that I think could be improved, but I already knew about these caveats from reading reviews when making the purchase, so I'm not that miffed about it.
Active Noise Cancelling
Samsung claims that these earbuds have ANC. I barely heard any difference between ANC and regular mode. I get that it's an open design and the ANC should only work on low frequencies. I tried it with traffic sounds, a fan, my computer idle, and other sounds that one would consider noise, but the ANC barely made any difference to the listening experience. In the end, turning up the volume to drown out the sounds was the only "noise cancelling" feature there was.
Relieve Pressure with Ambient Sound (Sound passthrough?)
I don't have that many data points to compare against, but my previous earbuds (Bragi Dash) had sound passthrough and they were amazing. I could hear the ambient sound better than my ears could.

I was not expecting that level of sound passthrough on these earbuds as they weren't marketed as such, but even then the results were disappointing. Whether it was on or off did not make any difference. I tried very hard to tell the difference and it seemed that it was not working at all. Granted, it was labelled a "Labs" feature so I guess it was either not working, or it's still experimental.
Water Resistance
You can't go swimming with it, but it apparently can take some sweat. I haven't tried to go swimming with it but it would be a nice thing to know that my earbuds would survive if I took a walk in heavy rain. It has an IPX2 rating, which means it should be fine for light rain. I'm not sure if I'll be able to listen to music in the shower though.

Bixby
Who uses bixby? Google Assistant would be more useful here, but these are a pair of Samsung buds I guess.
App
You need the app to control most of the things. I don't know if the app works as well on an iPhone, but I can say that it works fine on even a non Galaxy android device. The one issue I have is the really long list of permissions it asks for. I don't know why it needs so many permissions, but when you deny some of them (like notification access) it won't let you proceed at all.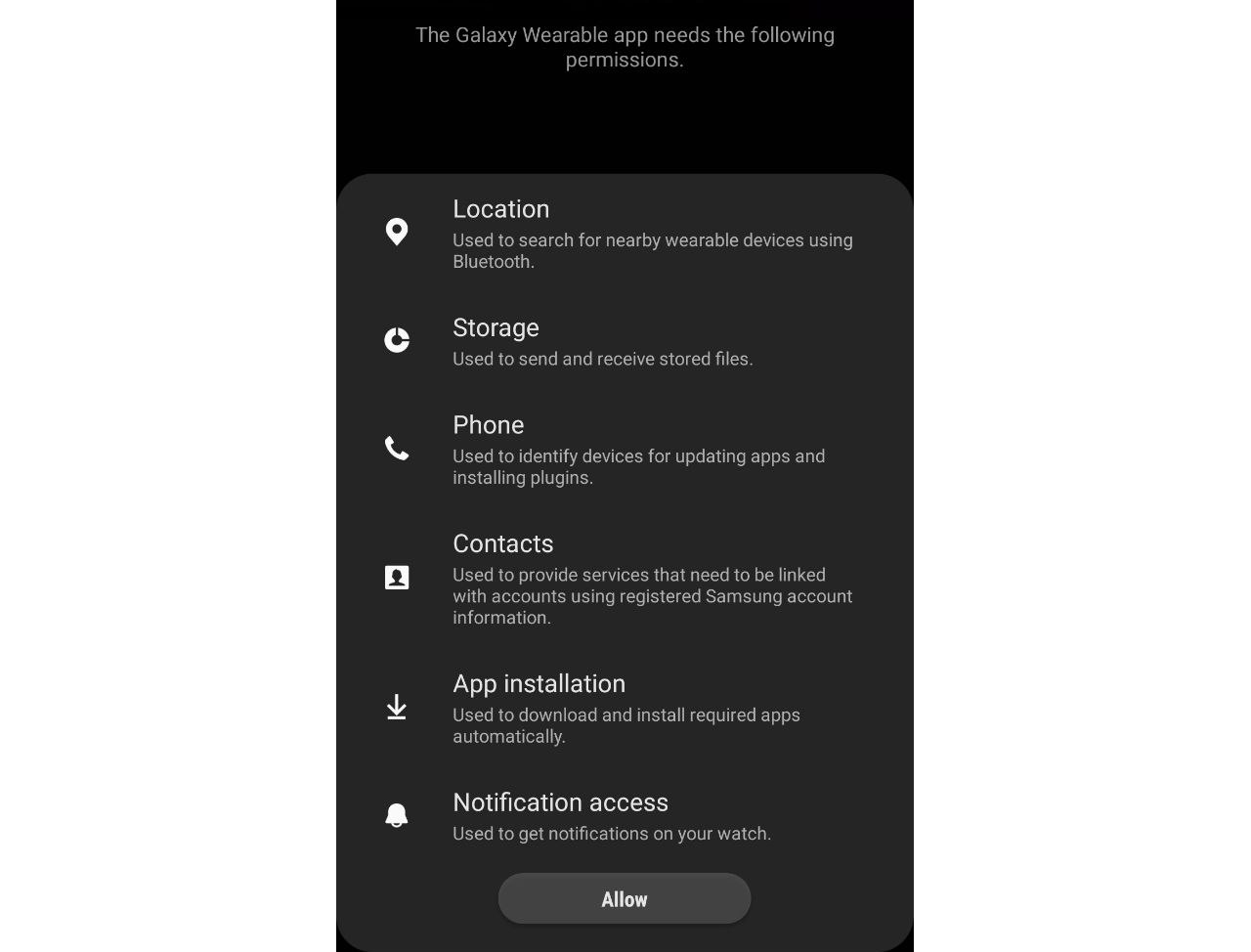 ---
So far it's really looking like I highly dislike these buds, but I don't hate it as much as I claim to. Here are the parts of the buds that I like.
The Good Bits
Ear Fit and Comfort
As mentioned, these are closer to the Apple Airpods than a regular pair of in ear buds with a silicone tip. The buds fit in your outer ear, and don't go into your ear canal. The silicone tip type buds have never worked for me. It's either too small and they fall out, or they're too large and they hurt my ears.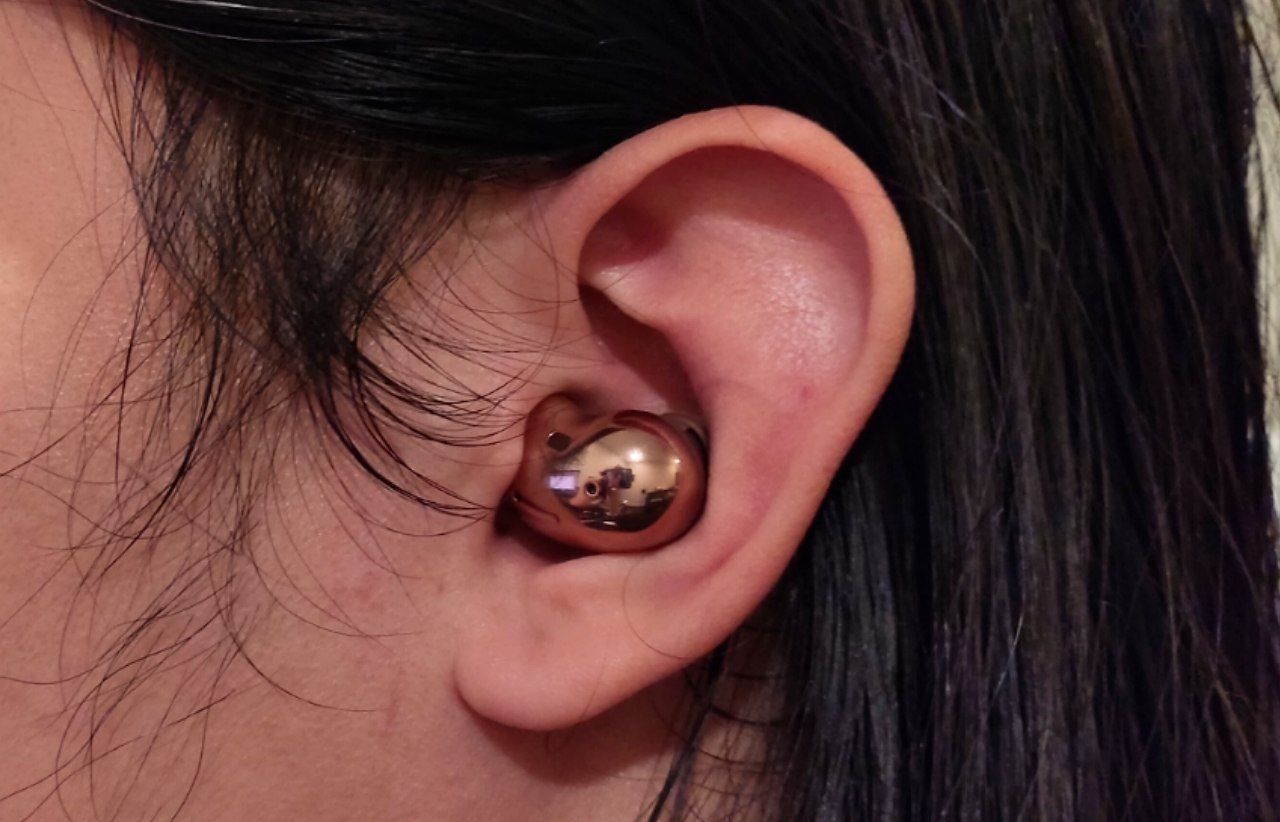 These fit my ear pretty nicely. They don't hurt at all and I have left it in for hours on end just to test it. I still notice that they're there, unlike what some reviews have said, but I can keep it in my ear for hours without feeling pain. You can't really sleep with it though, it's not that comfortable.
The box also comes with different sized wing tips so you can try each one to see if it helps keep it in better. The earbuds also stay in my ear very securely when properly fitted.
This is the first pair of earbuds that I've managed to go for a run with without needing to adjust it at all. It also does not fall out or come lose through various other exercises. Though if you're running into the wind, the audio quality suffers quite a bit since it's not a good seal. But on the bright side, I don't have to take my earbuds out to talk to people.
Open Design
Since they don't stick into your ear, it does not block out much sound. This is either a feature, or a problem depending on what you want. But this also means that when there's music playing, it sounds like it's just an ambient soundtrack around you instead of it coming from headphones.
Nice Case
I really like the case, it's much smaller than the previous galaxy buds ones and fits nicely in my hand or pocket. Even though they are made of plastic, they still feel well made. It has a USB C port and supports wireless charging. It will charge your buds for a total of two times before it runs out of battery itself.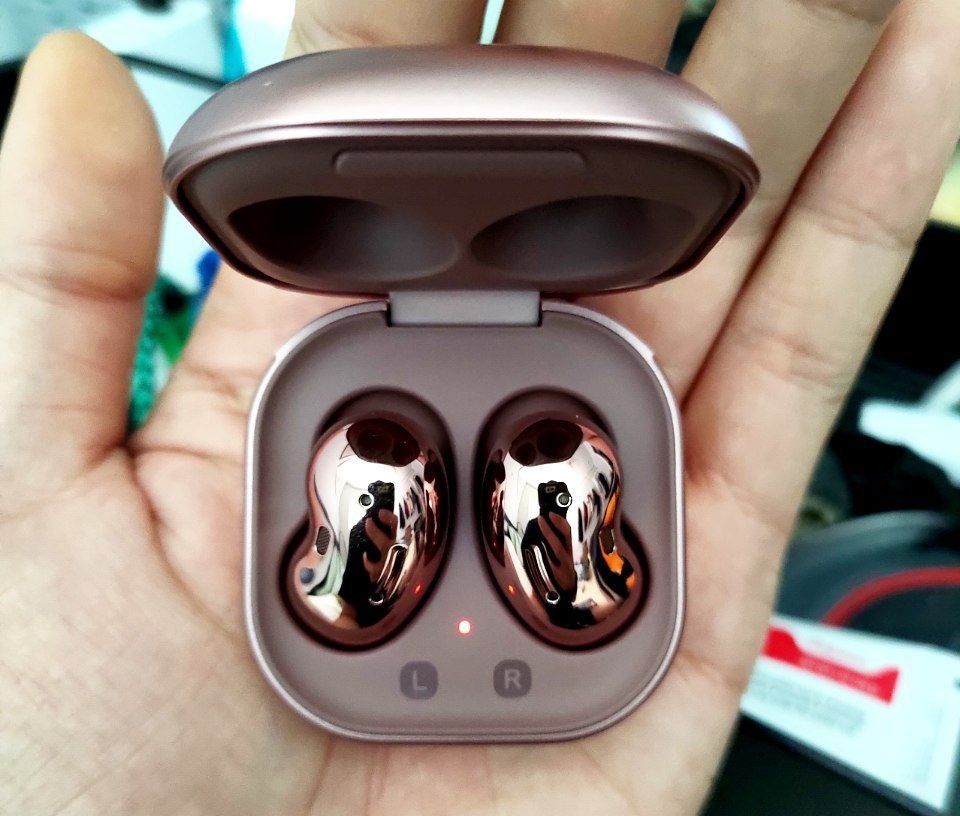 Connectivity
These experience less connectivity issues than my previous two Bluetooth headsets. There are still occasional drops, but it remains connected even when I leave my phone in my room and walk around the house to do chores. I was pleasantly surprised considering it has such a small footprint.
Overall User Experience
Each earbud gives a nice chime when you insert it into your ear, letting you know that it knows that it's in your ear. I think it's a nice touch. It also stops the music when you take them out of your ear, though that's a pretty standard feature these days.
The first time you open the case, it automatically connects to the newer Galaxy phones when you open it. I use a Note 8, and it did not have the same auto connection feature, I had to navigate to my Bluetooth menu. It did detect that it was a galaxy device and automatically installed the Galaxy Wear app onto my phone. It also appears as a different kind of audio device on my phone menu.

Connecting it to a non Galaxy android phone is fairly standard, so there's nothing much to be said there. You open the Bluetooth menu and choose the buds to pair. Once connected, you can install the Galaxy Wearable app to access all the functions of the earbuds.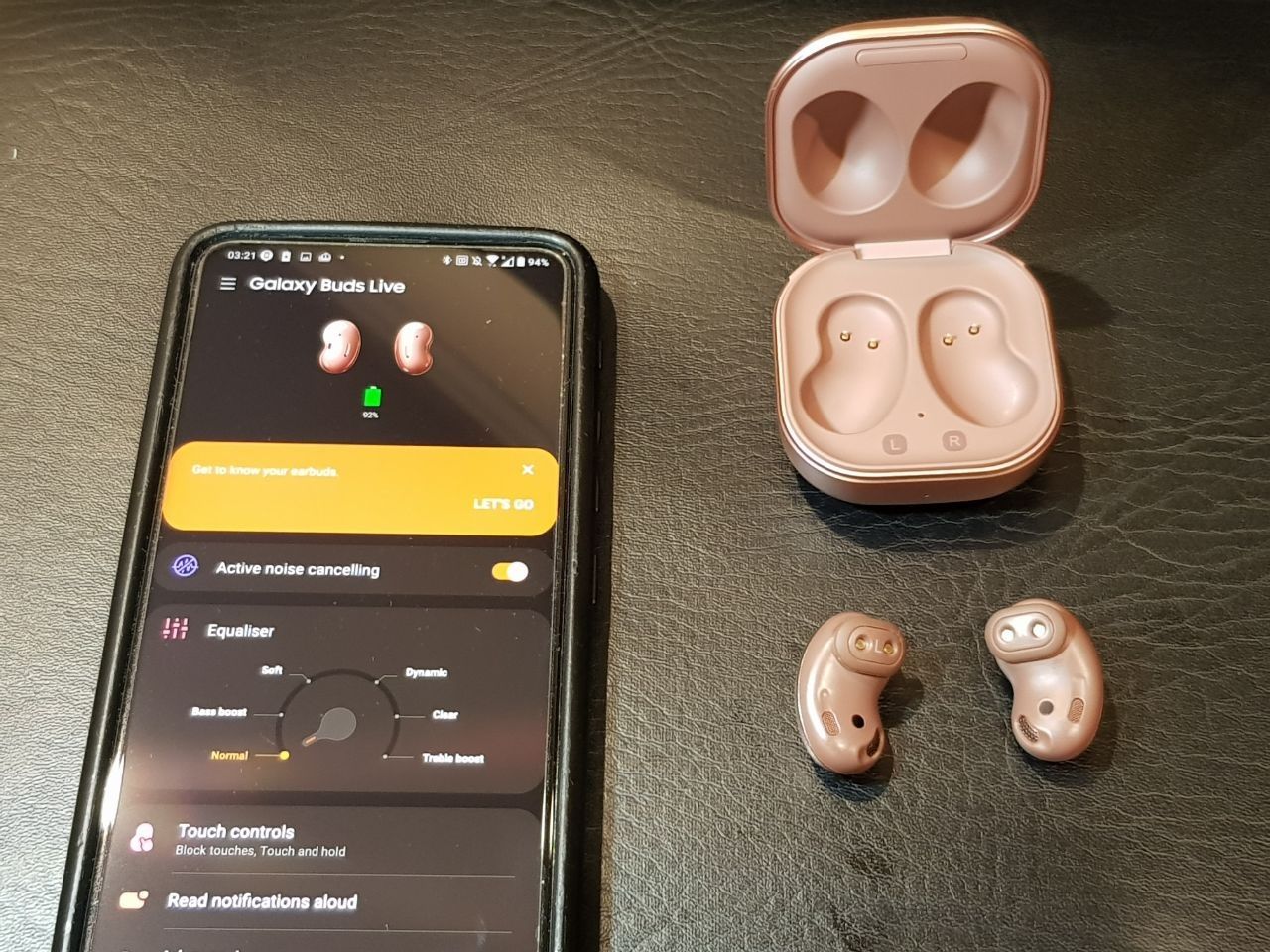 Switching phones is also really easy. With the galaxy wearable app, you simply click "connect" and it'll swap the device it's connected to.
One neat thing it does is that it knows when it's in your ear, so if you use the "Find My Buds" feature, it does not blow your ears out with a chirp.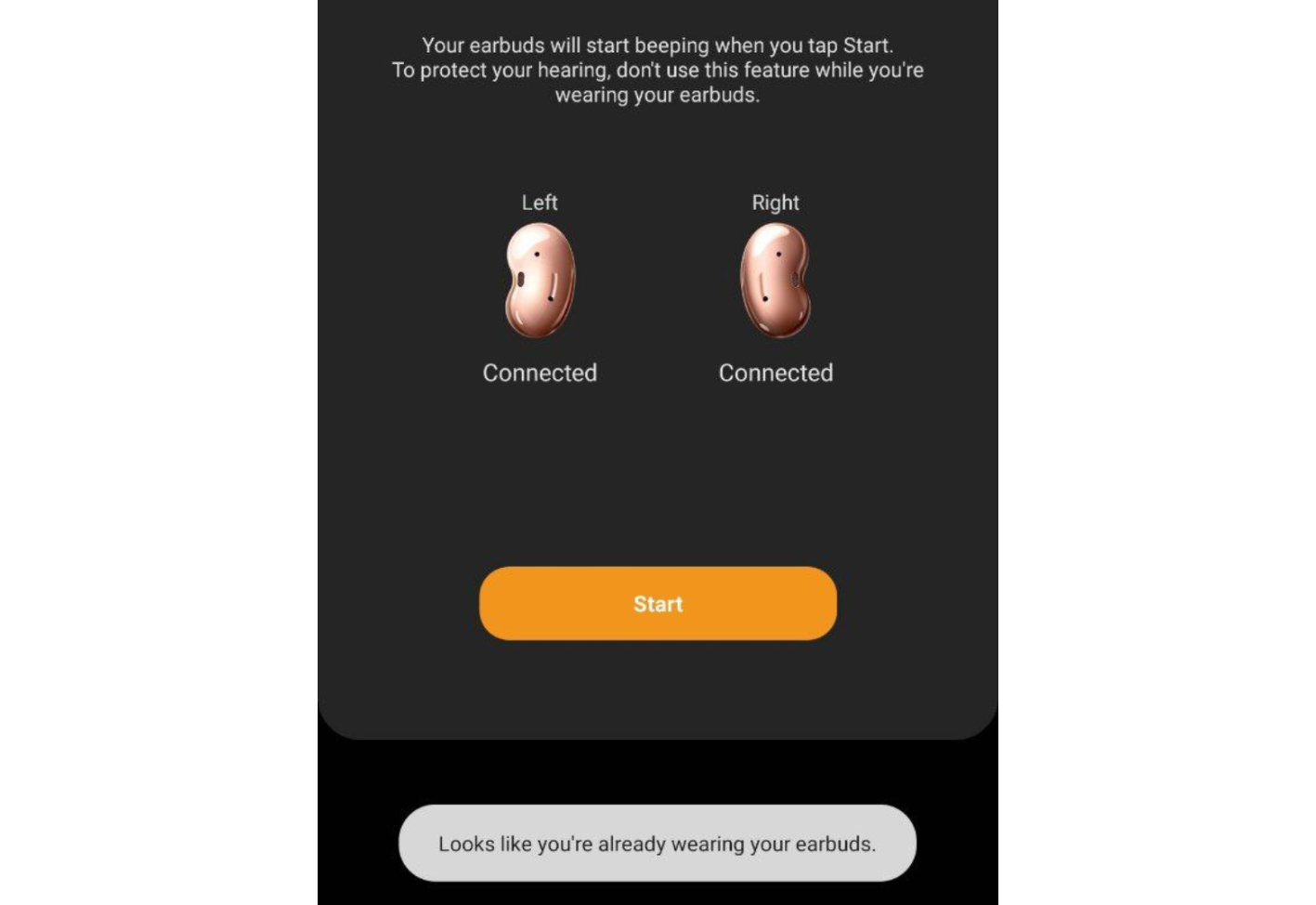 Audio quality
As mentioned in a previous blog post, I am pretty agnostic to audio quality. So all I can say about this is that it's good. Sounds better than my $15 earphones.
Battery Life
8 hour playtime without ANC (ANC makes almost no difference anyway) and the charging case can charge it about 2 full charges bringing it to 24 hours playtime without needing to plug in. That's perfectly fine for a pair of earbuds and I have no complaints there. It also supports wireless charging but I don't have a wireless charger or one of those cool reverse wireless charging phones to test it with.
Conclusion
Pros:
Stays in ear well, comfortable, and good for exercise
Has decent battery life, lasts about 6-8 hours (18-24 total)
Carrying case is small and has USB C and wireless charging
Cons:
Terrible controls
Active Noise Cancellation is a lie
Not waterproof. Only IPX2 water resistance
Overall, I still like the earbuds. They do a good job at staying in my ear, and are comfortable to wear long term, but I would not recommend it at its current state. The finicky controls are a pretty big downside for an otherwise good product. I only hope that these things are fixed in a future software update.